Total Financial Business Solutions, Inc and its subsidiary, Stewart's Bookkeeping & Tax Service, has provided quality accounting, tax preparation and bookkeeping service in Gardena and the surrounding Los Angeles area for 18 years. We service small to mid-size businesses and individuals with a tailored approach based on the unique requirements of each client.
We specialize in streamlining your bookkeeping allowing you to have peace of mind while you do what you do best in growing your business. We are certified QuickBooks Pro Advisors and are experienced with all versions of QuickBooks as well as multiple accounting software and integration platforms. Annual participation in continuing professional education courses keeps our firm on the leading edge of ever-changing tax laws and accounting methods.
While running our business with integrity and the highest ethical standard, we pride ourselves in building relationships with all of our clients while ensuring quality and cost-effective services. Our objective is to give our clients peace of mind while maintaining solid financial records, minimizing tax liabilities and increasing profits. We pride ourselves in helping clients reach their financial goals.
Your Success Is Our Bottom Line!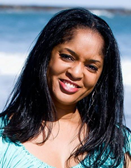 ABOUT NICOLE
Hi, my name is Nicole Stewart I am a Los Angeles, California native currently living in the South Bay area in the city of Gardena, California. I received my Bachelors of Science degree in Public Administration with a concentration in Financial Management from California State University Dominguez Hills in Carson, California. I have worked in the finance industry as an Accountant for both public and private industry for 20 years. I started my bookkeeping business part-time in 1999 and later became a certified tax preparer in 2001. My business has grown over the years into a full-time full-service accounting business, helping business owners streamline their bookkeeping and minimizing their tax. I've always had a passion for entrepreneurship and helping people with their finances. I've had the pleasure of participating in the Etiquette & Manners "Born Beautiful" Conference as an educator on finances for children ages 8-12, and I volunteered from 2005-2014 for the annual Little Miss African American Scholarship Program for young girls ages 6-12.
I love travelling, sports, dance (I was in a junior ballet company for most of my youth ) and spending time with family and friends. My heartbeat is my beloved Shih Tzu "Kimba."